Hometown Halo Award
recognizing and celebrating the dedicated leaders who make a difference in our senior community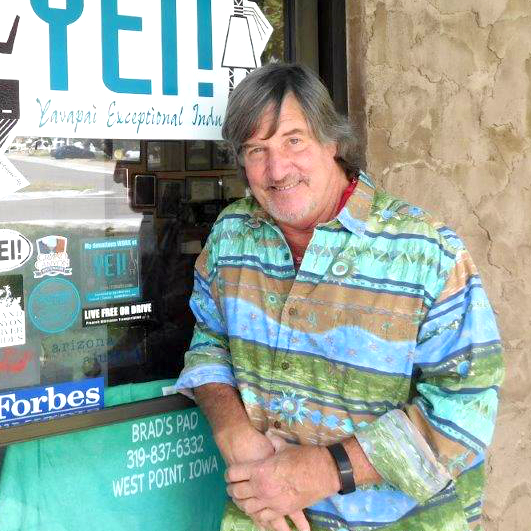 It's rare to find the job of your dreams at 22.  A faded piece of paper on a job board at the University of Arizona became the ticket that would not only change Brad Newman's life but the lives of the thousands of workers who have walked through the doors at Yavapai Exceptional Industries over the last almost five decades.
As executive director for over 46 years, Brad not only led YEI's growth in the community but participated in almost every activity YEI offered.  He helped build and grow an organization that provides people with disabilities the opportunity to learn new skills, do meaningful work they are paid for, and support other local businesses by helping produce their products, all while working in a fun and supportive environment.
Brad has been a bright light in this community for many years – if you have met him once, you will remember him forever.   His kind and upbeat personality instantly draws you in and lets you know you are in for an adventure – whether he's leading a training, giving you a tour of YEI or playing in his band at a local charity event.
To quote Brad from a story in Prescott Living magazine a few years back: "You'll often hear me say when I'm talking to crowds or to folks visiting our facilities, 'We've got the happiest workplace in Yavapai County.'"  He also credits the success YEI has had "to the community we live in and the kind of support we get from all over Yavapai County.  People really do care here. "
After a stroke in June 2022, Brad spent a year in Phoenix at a rehabilitation center working hard to get strong enough to come back to Prescott.  This summer, he finally made it up the hill and now is at one of Circle of Life's care homes in Williamson Valley, continuing to work on getting stronger.
His friends in the community surprised him in September with a "welcome home" ceremony at the Community Nature Center, where one of YEI's famous redwood picnic tables was unveiled with an inscription engraved in it:  "With Gratitude to Brad Newman For 50 years of Service."
We are so grateful Brad is getting stronger and healthier here in our community.  We can't think of anyone more deserving of receiving our final Hometown Hero award for 2023 than Brad Newman.
What is the Hometown Halo Award?
The "Hometown Halo" award recognizes and celebrates the dedicated leaders who make a difference in our senior community. 
The award is granted to one recipient every other month, selected from members of the SRN community who demonstrate outstanding leadership in the senior community
Hometown Halo Criteria
Candidate must have been working in Northern Arizona for over 1 year.

They work with their heart for the benefit of others.

They show in their work and personal lives:  "Kindness in Action".

They are out in our communities promoting taking care of others.

They don't search for the limelight, but SNR wants to acknowledge their hard work.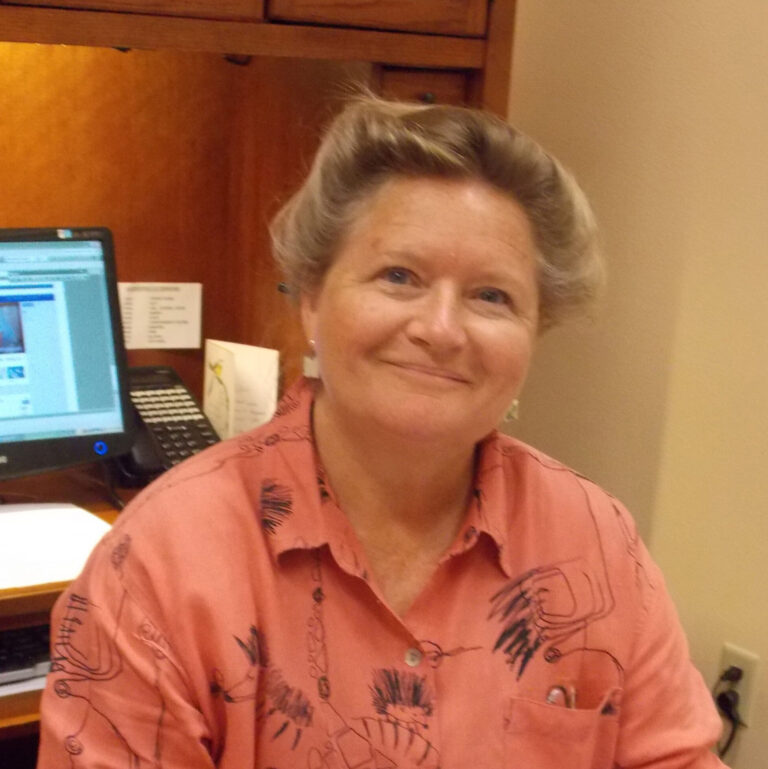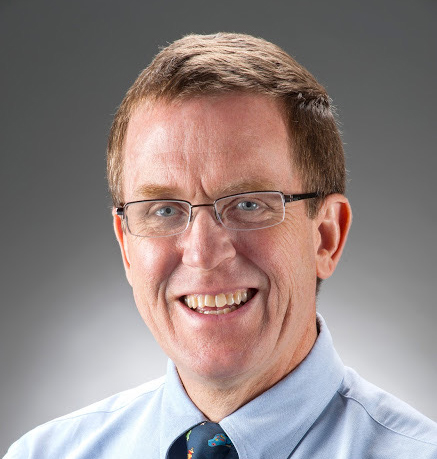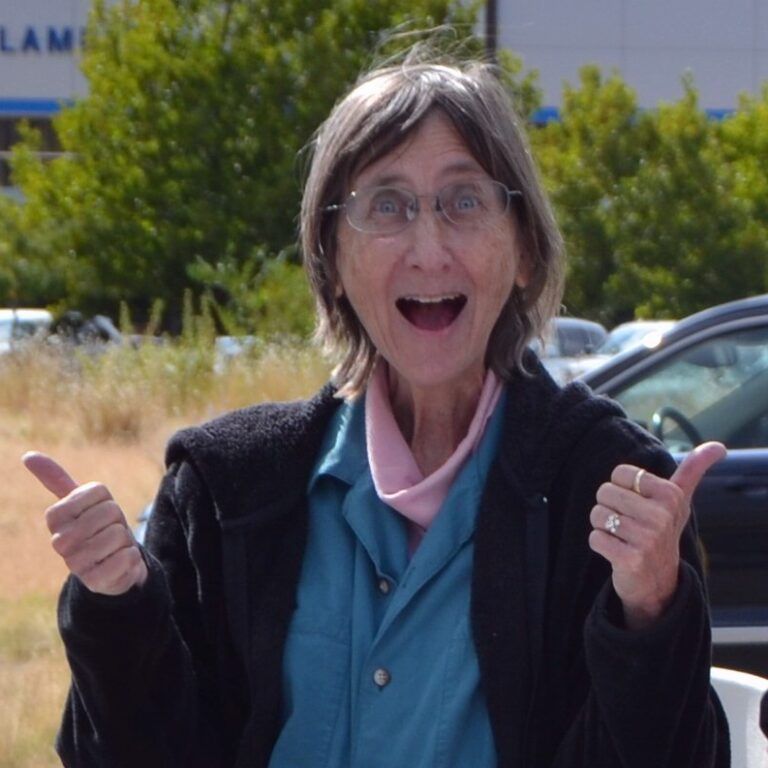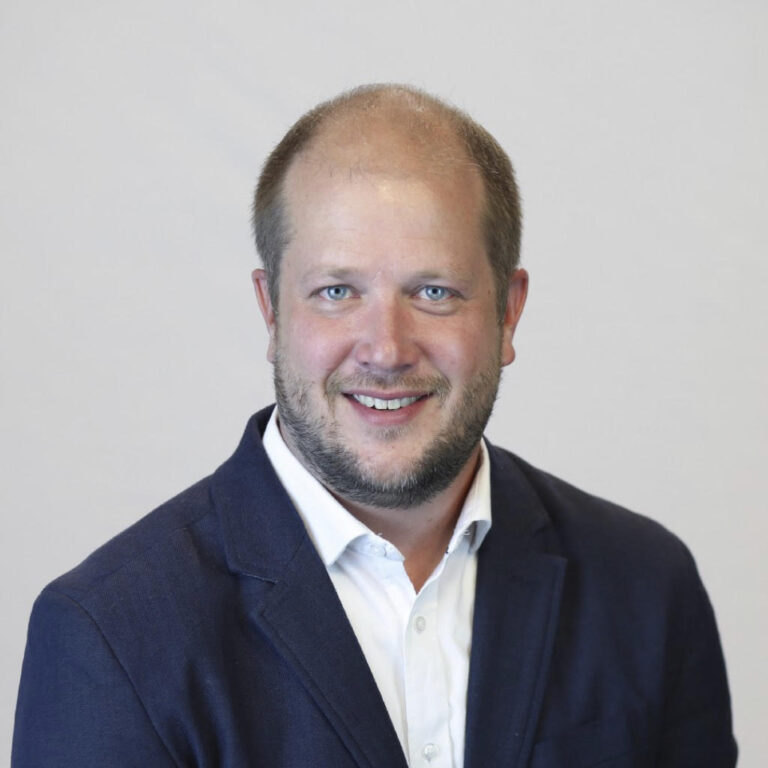 20230110
SYNERGY HomeCare and iCARE Adult Center
Owner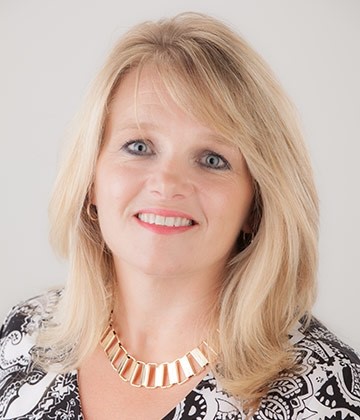 05/09/2023
The Susan J. Rheem Adult Day Center
Director
New Hometown Halo Recipient